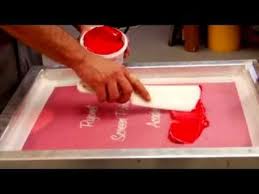 The screen printing with multiple and flexible applications is the technique that always used for the reproduction of images, text and graphics, on a considerable amount of media, surfaces and materials.
The silk-screen printing is our matrix.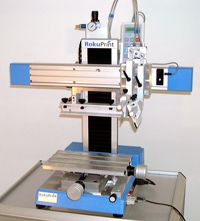 Screen printing on plastic material:
ABS, PVC, PBT (P), PC, PET, PE, PP, PS, labels, stickers, toys, cosmetics, industrial products, signs, panels, plates, signs allocation ...

Screen printing on metal supports:
Stainless steel, anodized aluminum, brass, metal pre-painted in acrylic, polyurethane, dust ... Can be printed without any contraindication because of the use to which they are intended.

Also screen printing on: Paper, cardboard, plastic-coated, scratch-off, glass, fiberglass, glass, wood, laminate, rubber, nylon, fabric ...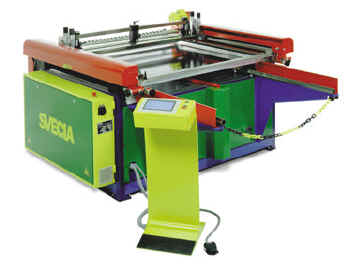 We can do a lot for you ...

Pressing development of new technologies, bursts and spreads on the market, but what is specific still can not be replaced. Our screen printing department is operating for the production of industrial, technical, electronic, decorative and promotional purposes.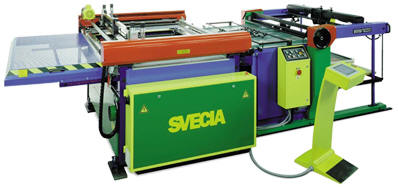 Screen printing in the industry requires experience and a profound knowledge. Any application of aesthetic and functional containing parts silkscreened, requires special attention that only a competent and professionally prepared can give.
Products and accessories of Use
Labels

autodesive

identification

PVC

,

polyester

,

polypropylene

,

with

certified media

;
Decorations and

written for

machines

, machinery

, scientific instruments and

industrial products,

mechanical and electronic

equipment and tools

for small, medium

and

large

,

hi-fi

, computers

, components, parts

and accessories

;
Plates

made ​​of stainless steel

, anodized aluminum

or pre-painted

,

silk-screened

or

embossing

;
Control panels

in stainless steel

,

anodised aluminum

or

coated

and

of

synthetic material

;
Controllers and

templates

adhesive-coated

polycarbonate

and

PVC

embossed

;
Plates

of

plastic material

,

methacrylate

(

Plaxyglass

)

,

polycarbonate

,

PVC

(

FX

)

,

polypropylene

,

polystyrene

;
Customizing

means

for

work and leisure

, such as

bicycles, motorcycles

,

three wheelers

, vans, trucks

, articulated

urban

civil transport

, tramway

, railway,

aircraft, boats

, ambulances,

police;
Indoor and outdoor

signage

for

public, industrial

, office

;
Specific articles

for boating,

written for

boats, rafts,

specific kinds of equipment

, accessories

and equipment

;
Gadgets,

promotional

items

related

to complement.

In recent years we have been able to experience what has been said. We know the details because they were experienced, dissected, analyzed and resolved. The deep knowledge of the industry is an important part of our structure shows that our professional history.